 
Thrustmaster TH8A Shifter Add-On
Reference: THR4060059
We offer you a 100% secure payment solution. Shop safe!
International Shipping! Within Europe & UK!
All products are covered with warranty!
REALISM AND AUTHENTICITY
13 cm tall gear stick with knob
Realistic gear-shifting feel
Detachable knob
Compatible with real universal knobs (available in car tuning shops)
2 shift-plates included: "H"-pattern (7+1) and Sequential (+/-)
STURDINESS AND PRECISION
100% metal internal mechanism
100% metal gear stick
100% metal clamping system
H.E.A.R.T HallEffect AccuRate Technology™
Precision that won't decrease over time (contactless magnetic sensor)
No tact switch and no potentiometer (for unlimited product lifespan)
ADAPTABILITY AND COMFORT
Upgradable firmware, and internal memory with adjustable gear-shift travel to suit your driving style (software available for download on PC)
Adjustable resistance when shifting gears
Shift-plate position and rotation adjustable by 360°
Clamping system position and rotation adjustable by 360°
Optimized clamping for any support surface
Tables or shelves from 1 to 55 mm in thickness
Cockpits (built-in screw threads + removable clamping system)
VERSATILITY
Unique design* allowing for 2 different driving styles
"H" (7+1)
Sequencial (+/-) USB and/or DIN connectivity
On PC: works with all racing wheels on the market
On PS3™ and PS4™: works with the T500 / T150 / T300
On Xbox One: works with the TX / TMX * Patent pending
** Compatible on PC with all games supporting multi-USB and gearboxes
** Compatible on PlayStation®3 and PlayStation®4 with games listed on https://ts.thrustmaster.com/
** Compatible on Xbox One with games listed on https://ts.thrustmaster.com/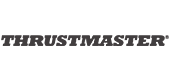 Data sheet
Platform

PC
Sony PS4
Sony PS5
Xbox One

Sim-Racing

Add-ons
Shifters
No customer reviews for the moment.
3 other products in the same category: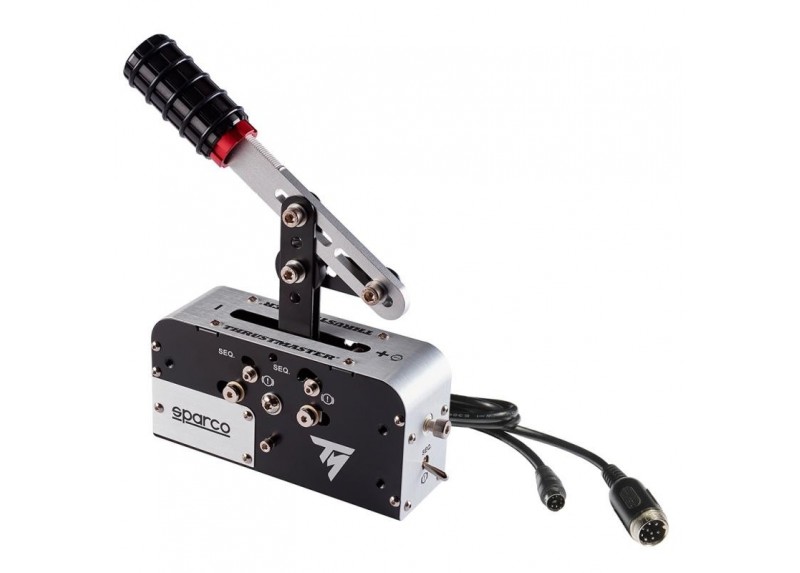 Regular price
€219.50
Price
€208.53
-5%
Tax excluded
Thrustmaster T-Chrono Paddles, Push-Pull Speed Tabs, Positioning Replica, Silver Switches, PC, PS4, PS5, Xbox One and Xbox Series X | S, Licensed by Ferrari